TRUSTED BY LACTATION CONSULTANTS
Our breastfeeding line has been trusted by IBCLCs for over 30 years. In fact, some of our herbal blends were created at the request of IBCLCs wishing to provide specific organic herbal options for breastfeeding.
CLEAN AND TRUSTED INGREDIENTS
Certified Organic herbs, non-GMO, certified Kosher, vegan, sugar-free, gluten-free, soy-free, and trusted by lactation consultants for over 30 years.
HIGHLY CONCENTRATED LIQUIDS
More concentrated than dried herbal capsules, pressed capsules, or teas.
HIGHER ABSORPTION RATE
Our liquid capsules and tinctures have a higher absorption rate than solid tablets and capsules. 85-90% of nutrients in liquid supplements are absorbed within 22-30 seconds! We get you the support you need, when you need it.
CONVENIENT
Easy to take, easy to travel with. From the diaper bag, to your pump cart, just a few capsules a day to support your breastfeeding goals.
NO TASTE
The benefits of an herbal tincture, without the taste. No nasty after-burp flavor!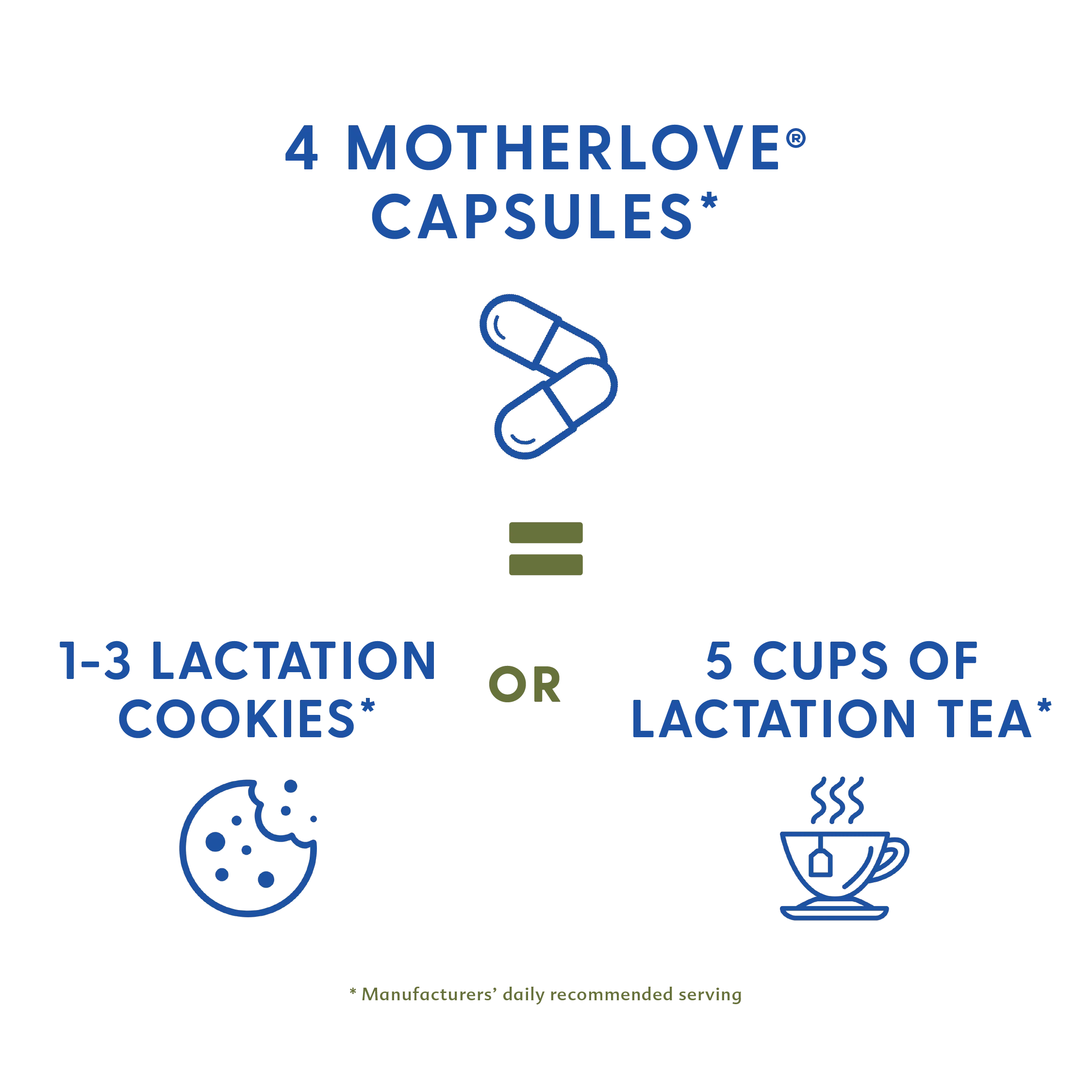 TEA TIME?
There's a million things on your plate. Brewing 5 cups of lactation tea shouldn't be one of them.