Morning Sickness Blend
Herbal supplement to soothe & prevent nausea & indigestion.
Morning Sickness Blend is an herbal supplement to soothe and provide relief during pregnancy. This blend was formulated especially for pregnant moms experiencing morning sickness.
Herbal support for:

Soothing nausea

Easing indigestion

Use during pregnancy or anytime
Take a capsule whenever you need support, such as before getting out of bed to help make sure that you can eat a morning meal.
Only the best for you:
YES: Non-GMO Project Verified, Kosher Certified by Kof-K, vegan, and made with USDA Certified Organic herbs.
NO: powdered herbs, soy, sugar, gluten, or alcohol.
Motherlove is a Certified Women-Owned B Corp that not only empowers new moms, but also Mother Earth, through our solar-powered, zero-waste facility.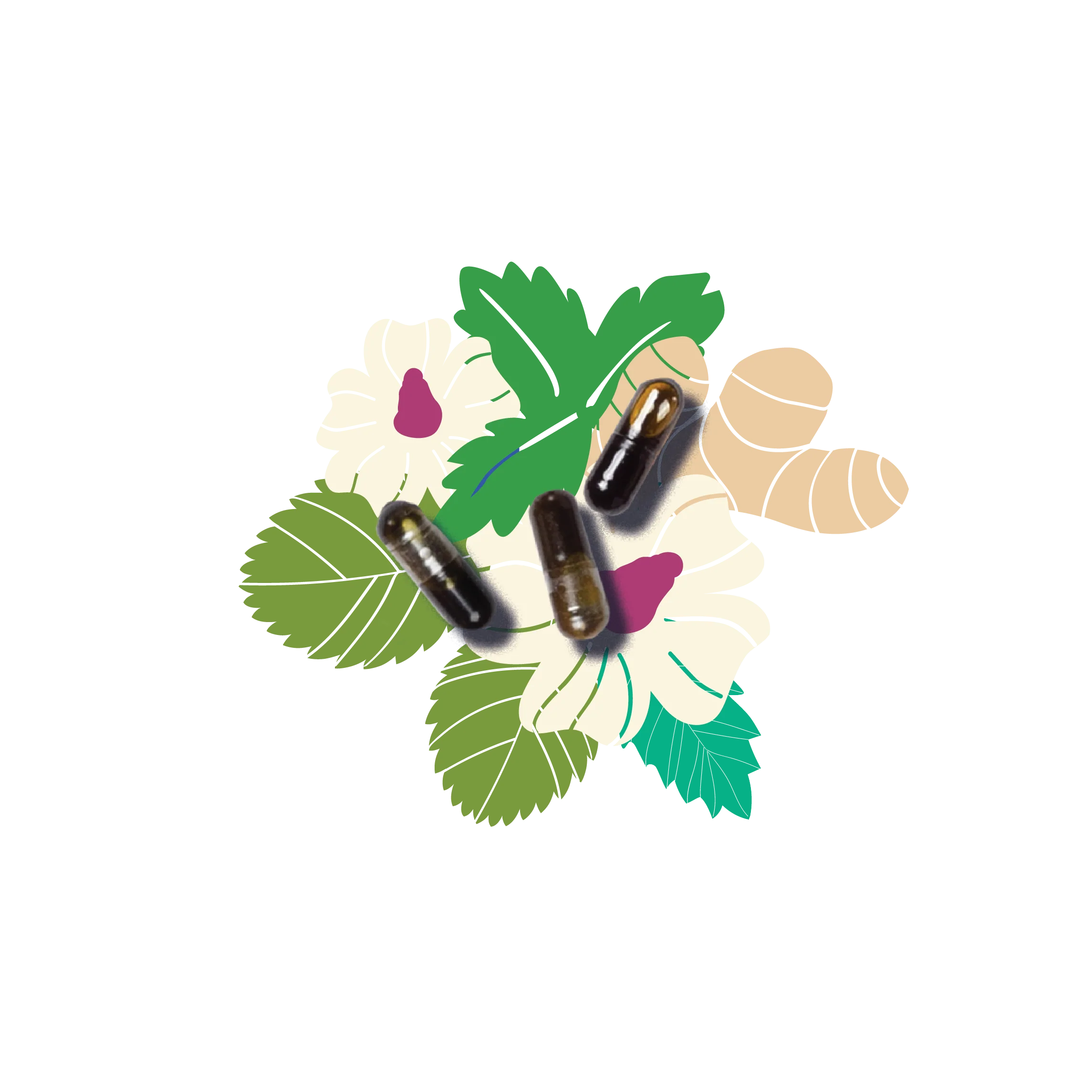 Ginger root*, peppermint leaf*, red raspberry leaf*, lemon balm herb*, marshmallow root*, sunflower lecithin, modified vegetable cellulose, medium-chain triglycerides (derived from palm kernel oil).
*USDA Certified Organic ingredients
This product does not contain any soy, milk, dairy, egg, fish, shellfish, peanuts, wheat, or gluten.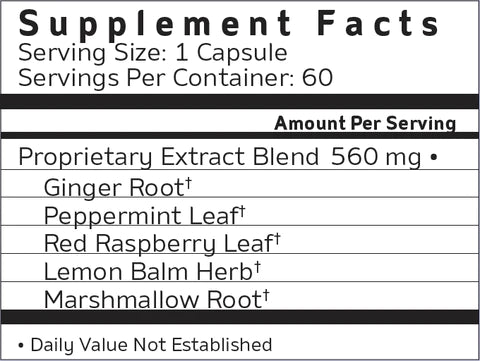 Take 1 capsule as needed throughout the day. Can be taken with water, juice, or food.
Mama tip: Take a capsule first thing in the morning, before getting out of bed, to help make sure that you are able to eat a morning meal.
Discuss product use with a healthcare professional before use during pregnancy.
Discontinue use if adverse side effects appear. Products are routinely tested for heavy metals and microbial contamination.
*These statements have not been evaluated by the Food and Drug Administration. This product is not intended to diagnose, treat, cure or prevent disease.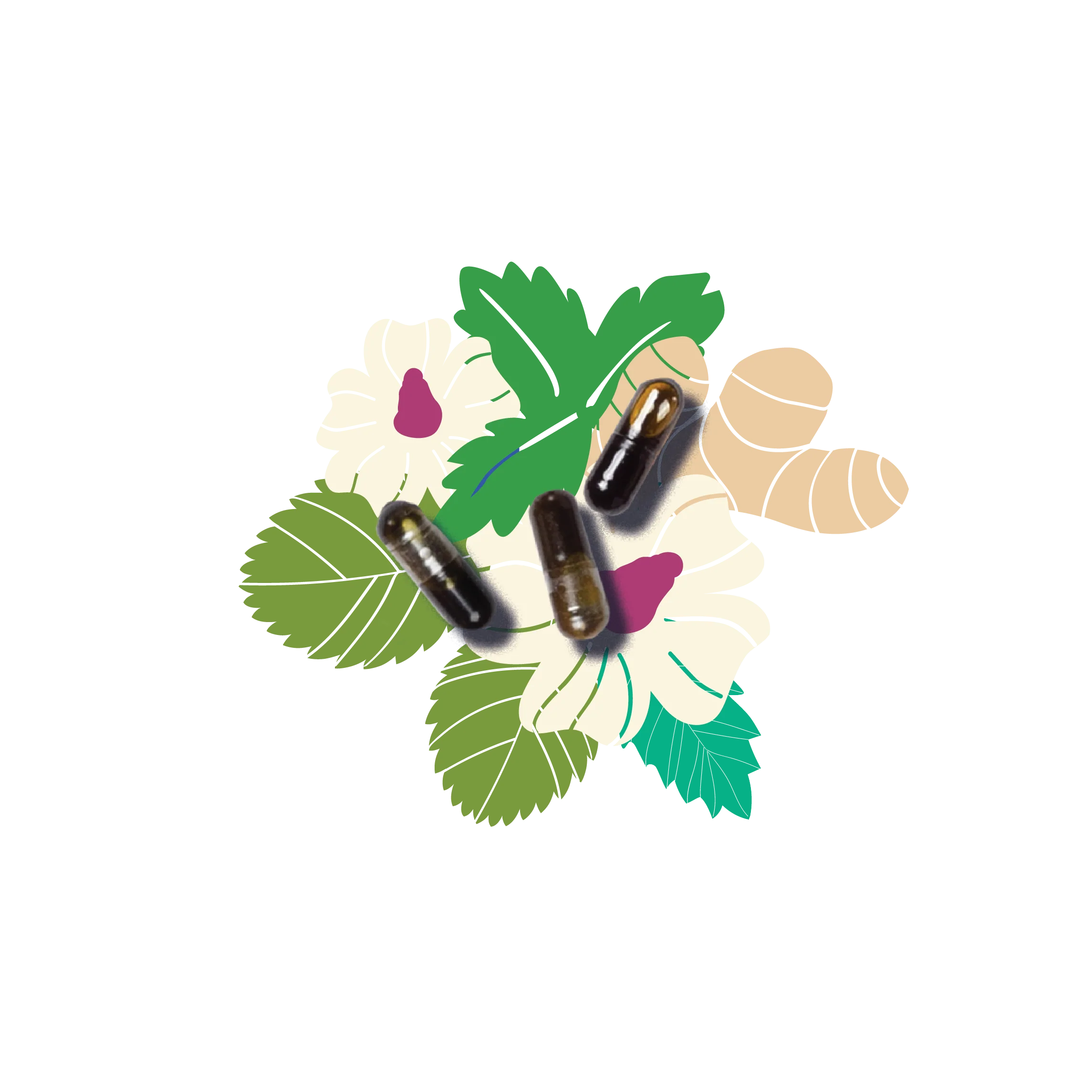 FREQUENTLY ADDED ON SHELF